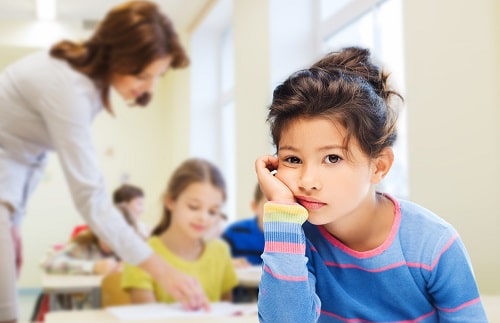 When is trauma often experienced.
Most people have experienced trauma or negative events at some stage in their lives. Predominantly this is usually in childhood although it can be at other times in their lives. It is not unusual therefore for bullying or hurt to follow them as they go through life, especially as a child or more commonly as a teenager. Then a pattern usually follows of negative relationships, bullying in the workplace or even in sports.
Trauma is insidious
The unconscious mind remembers all those trauma or negative events and stores them in the unconscious mind. It is not unusual for people to say, "well I have dealt with that." Perhaps they have or perhaps they have just closed the door on it.
Impact of Trauma 
However, it is still in the Unconscious mind. The sad part is that it will often still have an impact on their future life experiences.
Take for example a woman who has experienced abuse and left the relationship. Then they meet someone they really like. They notice they are continually finding fault with the person and even saying or doing things which are pushing them away.
Results of Trauma
What often happens is the person is unconsciously trying to protect themselves due to the previous negative experience/s. Their actions are therefore not only hurting themselves, but they may also be hurting the other person. This impacts their ability to build a lasting and loving relationship.
This can apply to other areas such as work, finding a job especially after being bullied in a previous position.
People often say, "life wasn't easy as a child, but then it was fairly normal." Then they add "Compared to other people."
When asked if they would like their children to go through that, their answer is totally different. "Absolutely not!!!"
What is Trauma
We often refer to trauma as a serious event such as an accident and/or fire. This can impact the person's emotional stability. Quite often this will result in conditions including PTSD, Severe Depression, Anxiety etc. However trauma can also occur due to much less dramatic events. These include sexual abuse, physical and or emotional abuse, especially on an ongoing basis. In fact one word such the word "stupid" given by a loving father to a dyslexic child. This happened when the child was 6 and trying to read.
Help for Trauma or Negative Events
Would you like to turn your life around and live a happy fulfilling life? Then take advantage of the half hour complimentary consultation offered by Maureen Hamilton (Hypnotherapist) and explore what hypnosis could do for you. This includes The Richards Trauma Process Maureen offers you. Visit http://masteryourlifepower.com/ and when you are ready call 1300 619 684 and take control of you life today.